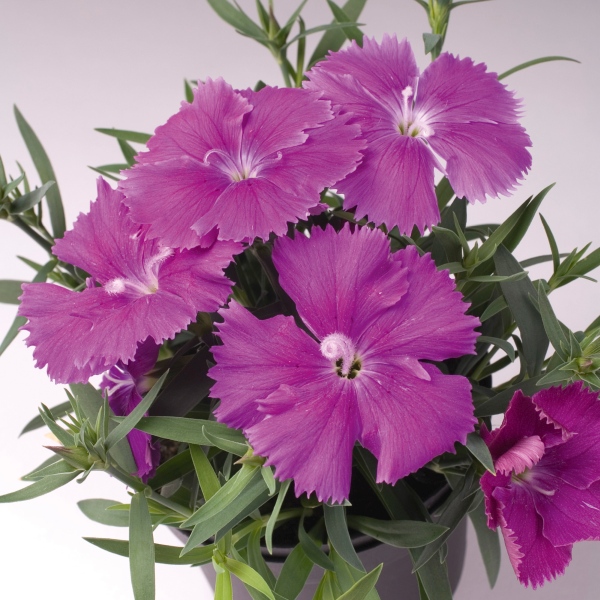 Dianthus annual Carnation
Dianthus annual
Carnation
Caryophyllaceae
Dianthus caryophyllus 'Lillipot' as pot variety for summer culture. Grow in 10 cm or in 12 cm pot (3 plants per pot). Feed regularly with 1 to 2 gr/l. Dianthus chinensis as annual for beds, also for summer culture. Grow on in bright and cool conditions; harden off before sale.
chinensis
F1

Diana

Dianthus Diana combines earliness and a compact habit with large single flowers in a wide range of colours. Suited for sets and pot production. Planted in the garden it keeps on forming loads of large flowers on a ground-dwelling plant.
D386 Dianthus annual chinensis Diana Blueberry
Blue shades.
Fertilization

high

Diseases

aphids

,

Fusarium

,

leaf spot disease

,

rust

Soil

clay

Temperatures

Potting T° : 12.0 °C - 16.0 °C
Related products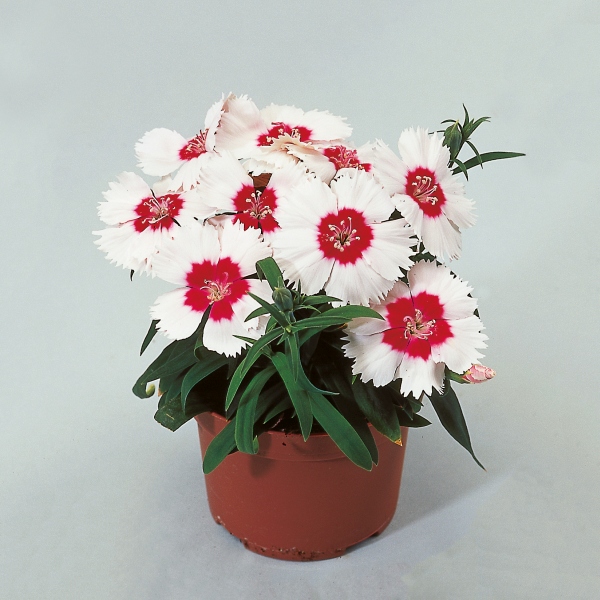 Dianthus annual chinensis Diana Red White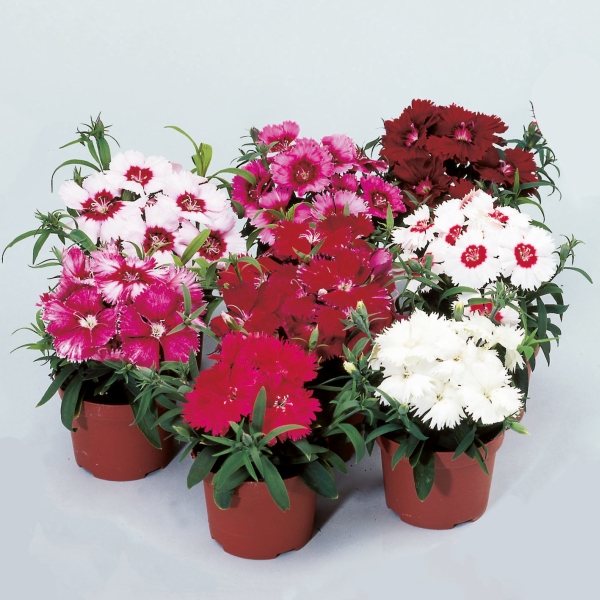 Dianthus annual chinensis Diana Mix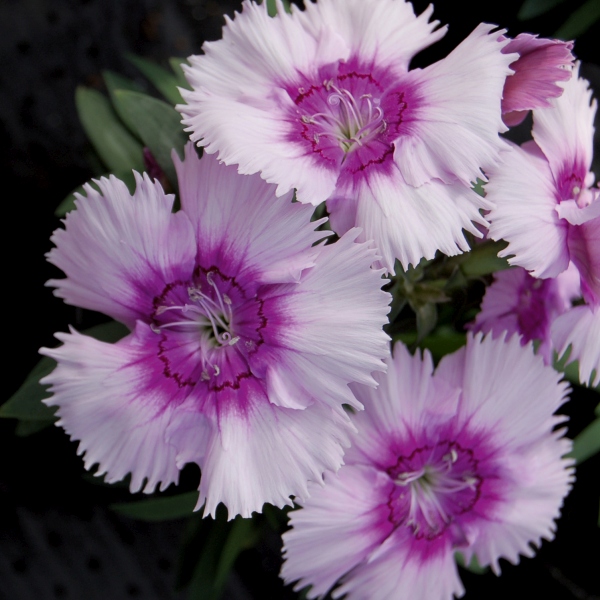 Dianthus annual chinensis Diana Lavender Picotee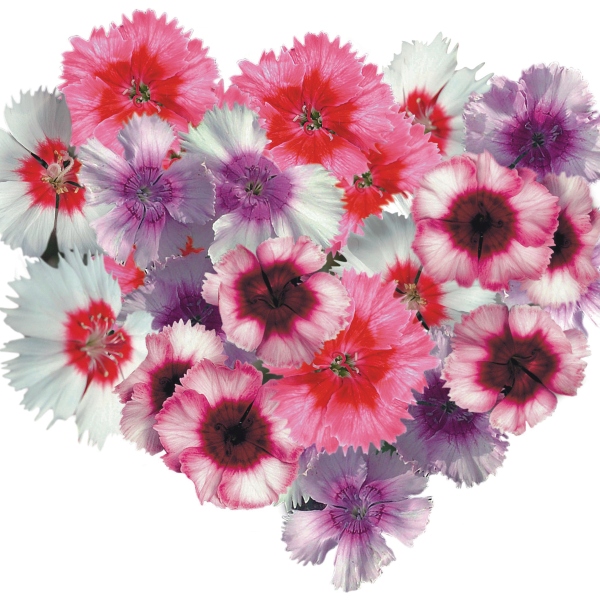 Dianthus annual chinensis Diana Special Eye Mix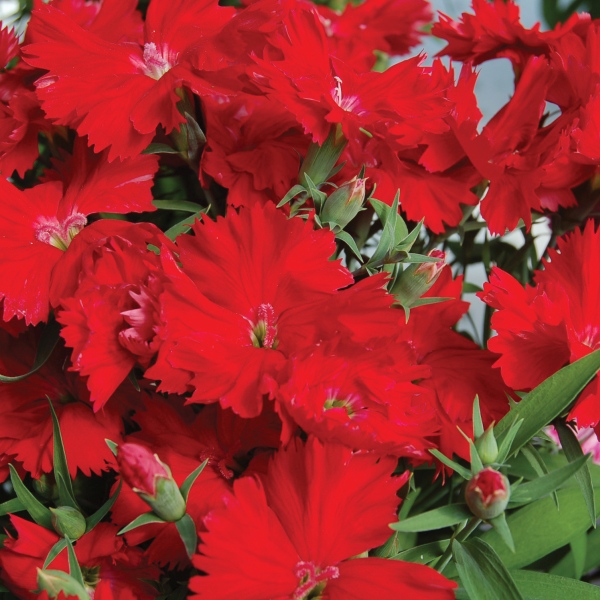 Dianthus annual chinensis Diana Scarlet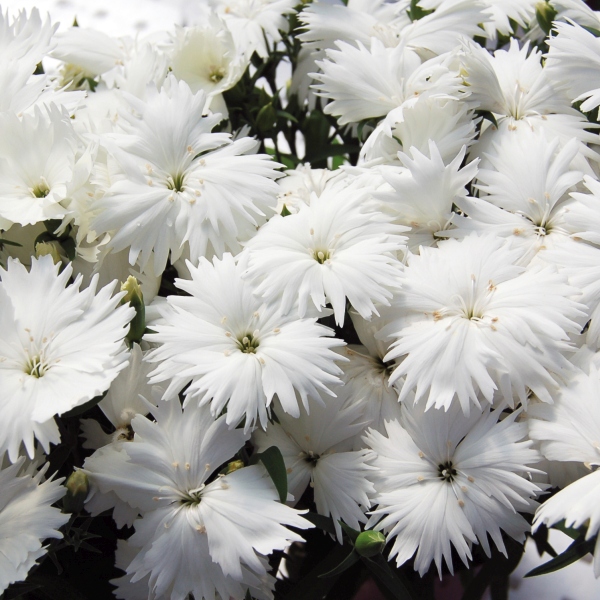 Dianthus annual chinensis Diana White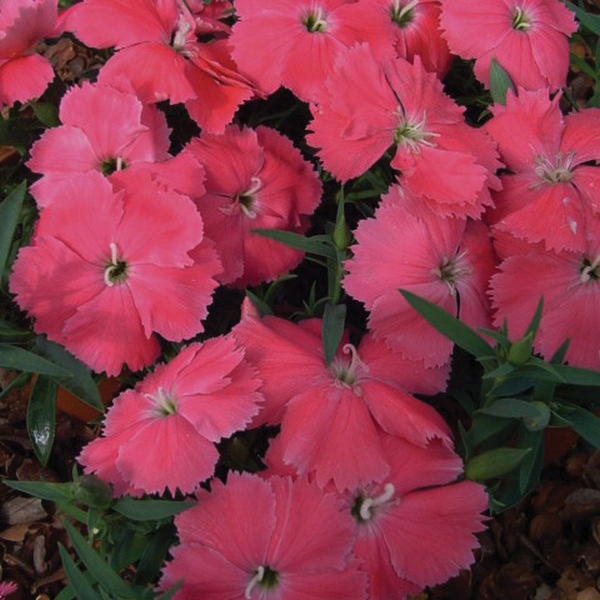 Dianthus annual chinensis Diana Pink