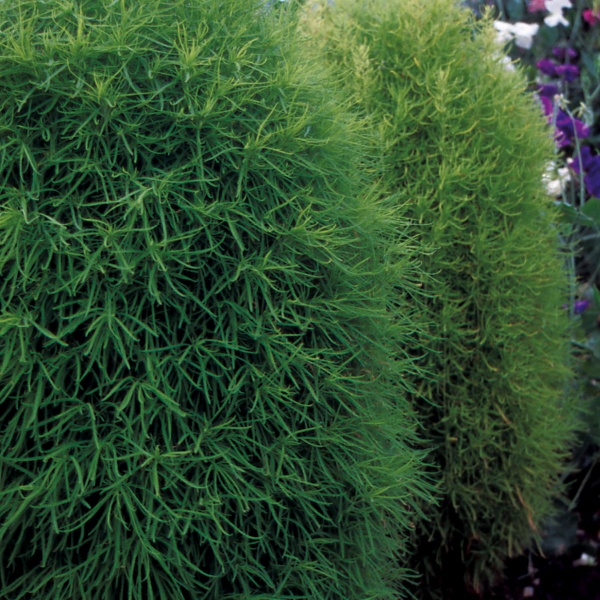 Kochia Summer Cypress
Kochia
Summer Cypress
Chenopodiaceae
Annual, little 'Spruce-fir' with very elegant, light green foliage. Light germinator, do not cover seeds. Can be sown directly in pots. Keep drier after germination to avoid diseases. Transplant with single seedlings or with tufts. Growth retardation is not needed. Avoid overwatering. Plants are sensitive to frost.
scoparia
Trichophylla
E225 Kochia scoparia Trichophylla
Decorative little shrub. Foliage turns red in autumn.
Fertilization

intermediate

Diseases

Botrytis

,

Pythium

Soil

airy

Temperatures

Potting T° : 12.0 °C - 15.0 °C