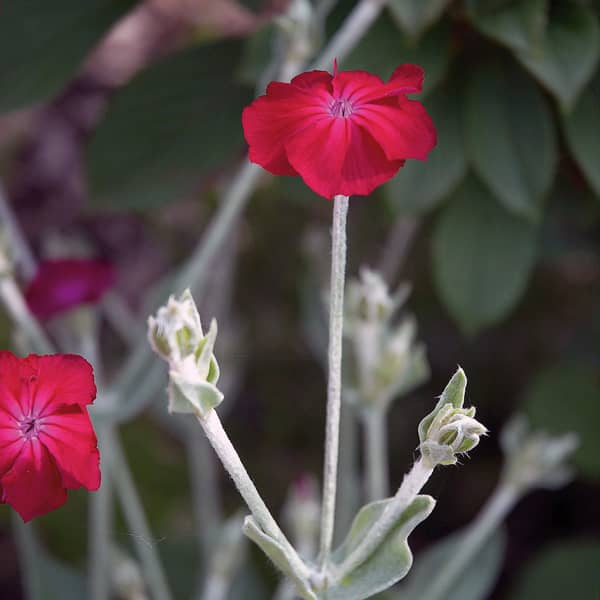 Lychnis Campion, catchfly
Lychnis
Campion, catchfly
Caryophyllaceae
Perennial. Early sowings give flowers the first year. Cover seeds lightly, avoid overwatering. Sowing to flowering takes 4 months.
coronaria
F082 Lychnis coronaria Agrostemma
Short-lived medium-sized evergreen perennial with clump forming habit and grey-green roughly haired oval foliage. Blooms from June to August with terminal, up to 3 cm high, purple-pink flowers on silver stems.
Fertilization

high

Diseases

leaf spot disease

,

viruses

Soil

airy

Temperatures

Potting T° : 10.0 °C