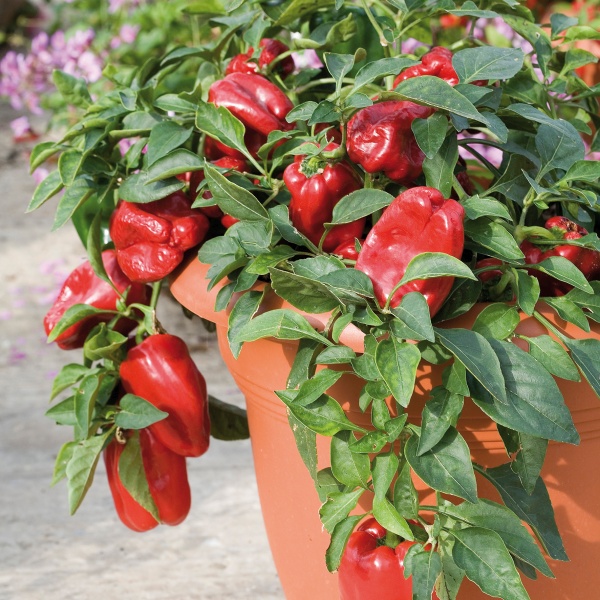 Capsicum
Capsicum
Solanaceae
Broad selection of pepper and paprika varieties for outdoors and glasshouse. Also strong varieties suited for balconies and terraces due to their compact growth. Feed regularly with nitrogen. When fruits start to develop a higher percentage of potash is required. Negative DIF results in ideal growth regulation. Advise customers to feed and water regularly to prevent bud drop.
annuum
Redskin
P009 Capsicum annuum Redskin
Compact plant with medium-size conical fruits. Ideal for terrace or patio.
Fertilization

high

Diseases

aphids

,

Botrytis

,

caterpillars

,

miners

,

Phytophtora

,

Rhizoctonia

,

root rot

,

Sclerotinia

,

spider mites

,

thrips

,

Verticilium

,

white fly

Soil

bedding plant compost

,

clay

Temperatures

Potting T° : 15.0 °C - 18.0 °C