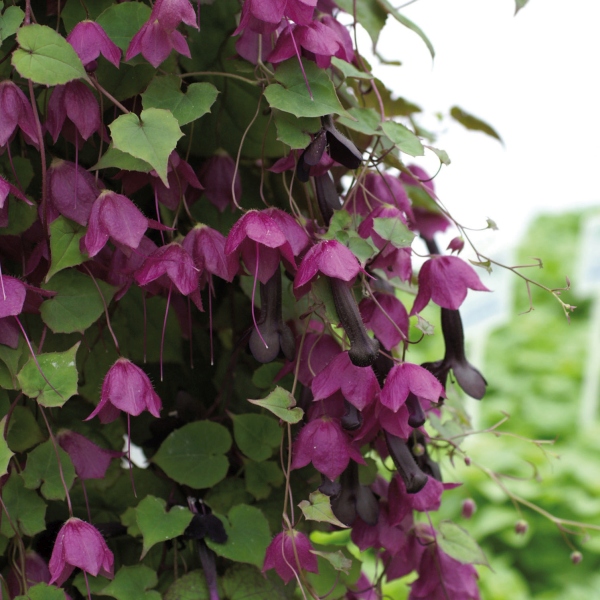 Rhodochiton Purple bell vine
Rhodochiton
Purple bell vine
Plantaginaceae
Annual ground-hugging plant most suitable for rockeries, pots with climbing rails and hanging baskets. In summer plants can reach up to 3 metres in height. Sowing to flowering 5 months. Low temperatures extend growing period. Pot production: transplant with 3 plants per pot and guide plants immediately on the frame.
atrosanguineus
Purple Bells
F838 Rhodochiton atrosanguineus Purple Bells
Dark violet with purple rose calyx.
Fertilization

intermediate

Diseases

white fly

Soil

bedding plant compost

Temperatures

Potting T° : 15.0 °C - 18.0 °C