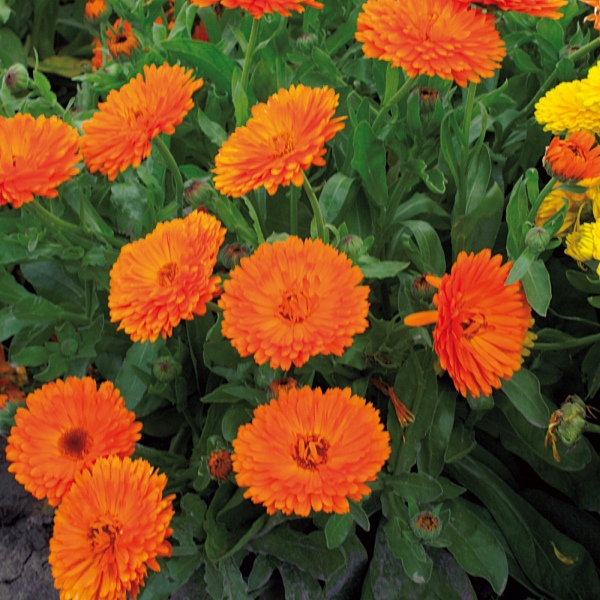 Calendula Marigold
Calendula
Marigold
Asteraceae
Annual suited for beds. Sow from February onwards for flowers in April-May. Inhibit growth early. Needs well ventilated and light environment. Gather as cut flowers from July until September (when they are in full bloom). Culture throughout the year in a glasshouse. For growing in glasshouses: sow in January for flowers in March, in August for flowers in November, in October for flowers in February. It is possible to sow directly outdoors (140 g/100m²). If seeds are sown in plugs, bed out at 35 - 50 plants/m².
officinalis
Gitane
B902 Calendula officinalis Gitane Orange
Deep orange, dark blotch, double flowers.
Fertilization

high

Diseases

aphids

,

caterpillars

,

downy mildew

,

leaf spot disease

,

mites

,

powdery mildew

,

thrips

Soil

clay

Temperatures

Potting T° : 8.0 °C - 12.0 °C
Related products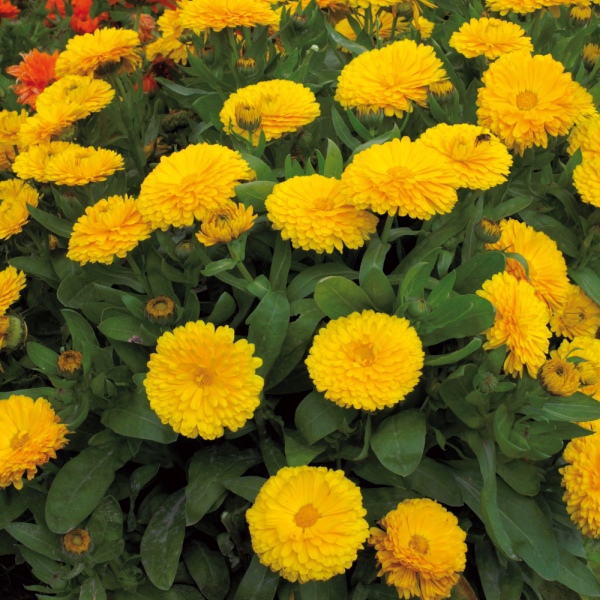 Calendula officinalis Gitane Yellow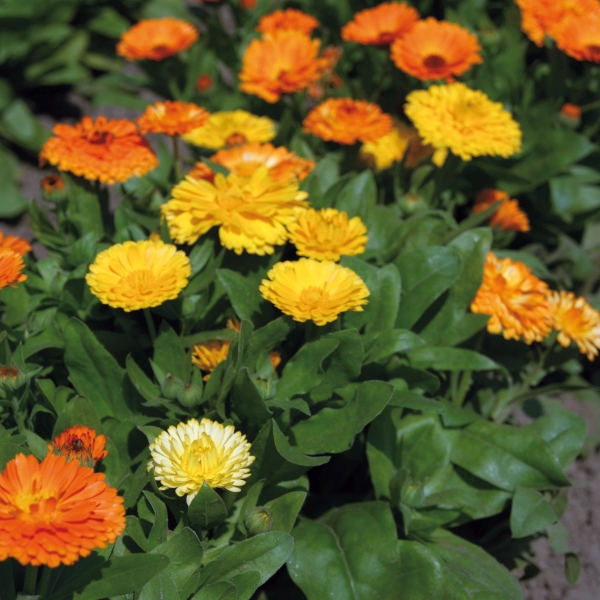 Calendula officinalis Gitane Mix