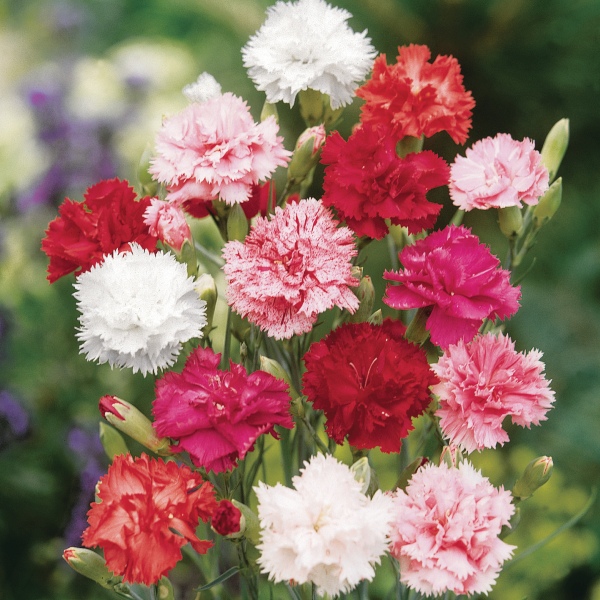 Dianthus biennial Wener Mix
Dianthus biennial
Caryophyllaceae
Strong hardy biennial for pots & borders and for cut flower production. For cut flower production of 'barbatus', sow outdoors in June-July. Row space: 30 cm, thin out in rows at 15-25 cm. Transplant plug seedlings directly into pots or outdoors. For cut flower production bed out at 25 x 20 cm.
caryophyllus
' Wener '
D495 Dianthus biennial caryophyllus Wener Mix
Dwarf shaped with colourful mixture. Suited for biennial outdoor growth.
Soil

bedding plant compost

Fertilization

high

Diseases

aphids

,

leaf spot disease

,

mites

,

rust

,

spider mites

,

viruses