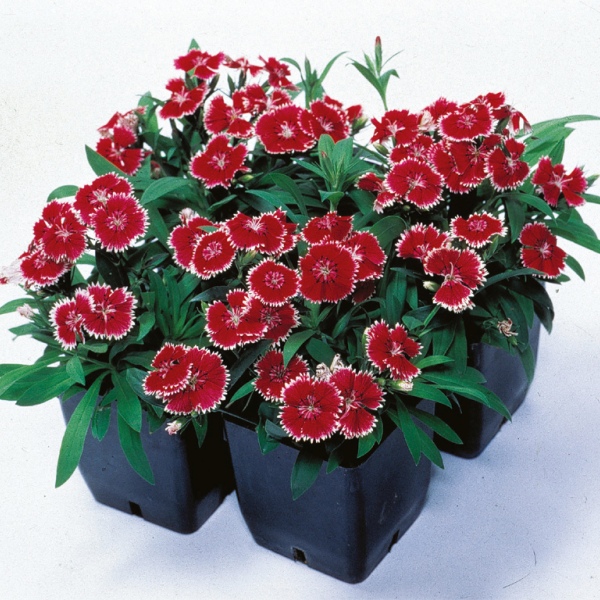 Dianthus annual Telstar Picotee Red / White
Dianthus annual
Carnation
Caryophyllaceae
Dianthus caryophyllus 'Lillipot' as pot variety for summer culture. Grow in 10 cm or in 12 cm pot (3 plants per pot). Feed regularly with 1 to 2 gr/l. Dianthus chinensis as annual for beds, also for summer culture. Grow on in bright and cool conditions; harden off before sale.
chinensis
' Telstar '
Selection with semi-dwarf habit and prolific flowering characteristics. Highly recommended for retail sales because of its outstanding outdoor performance. Also suited for summer pot production.
D434 Dianthus annual chinensis Telstar Picotee Red / White
Dark red-white picotee. Very contrastive.
Soil

clay

Fertilization

high

Diseases

aphids

,

Fusarium

,

leaf spot disease

,

rust
Related products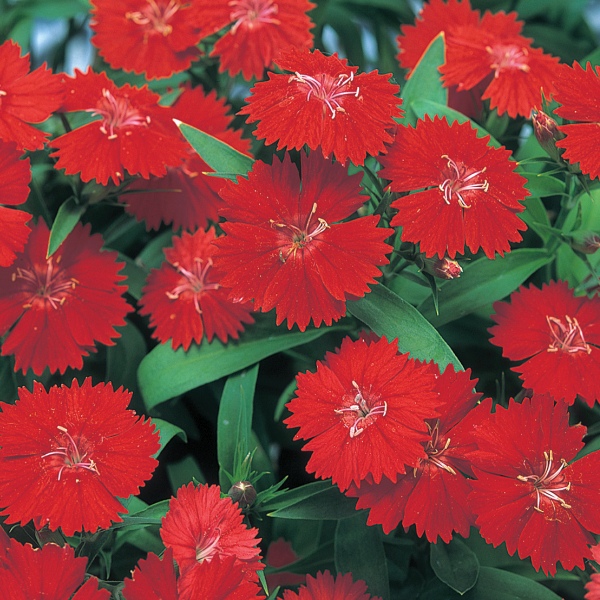 Dianthus annual chinensis Telstar Crimson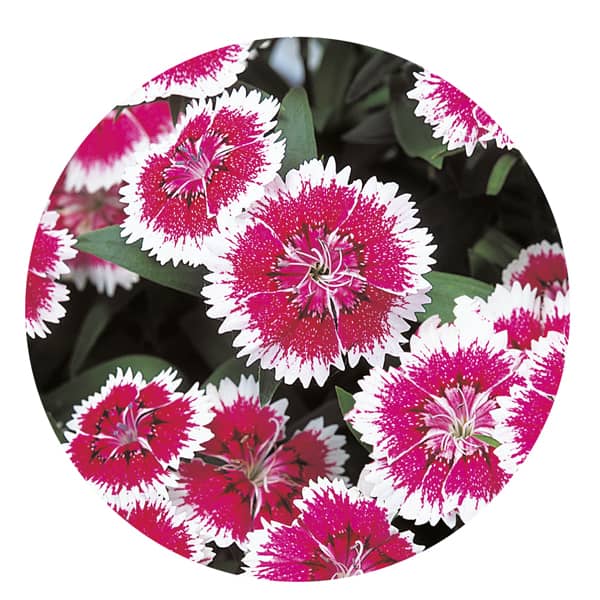 Dianthus annual chinensis Telstar Picotee Purple / White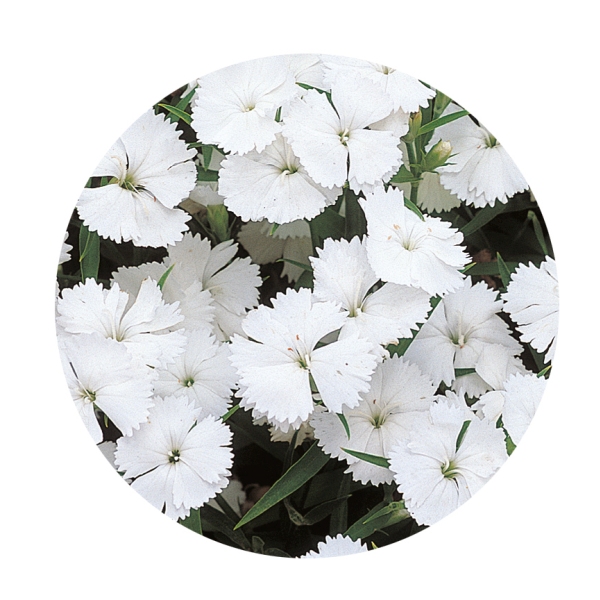 Dianthus annual chinensis Telstar White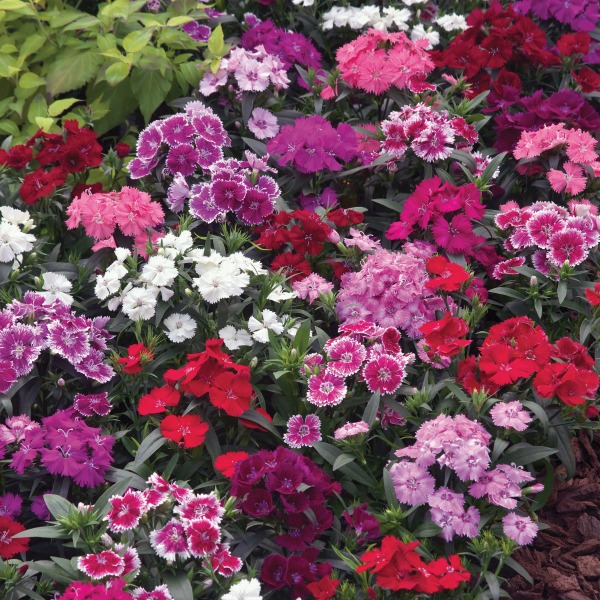 Dianthus annual chinensis Telstar Mix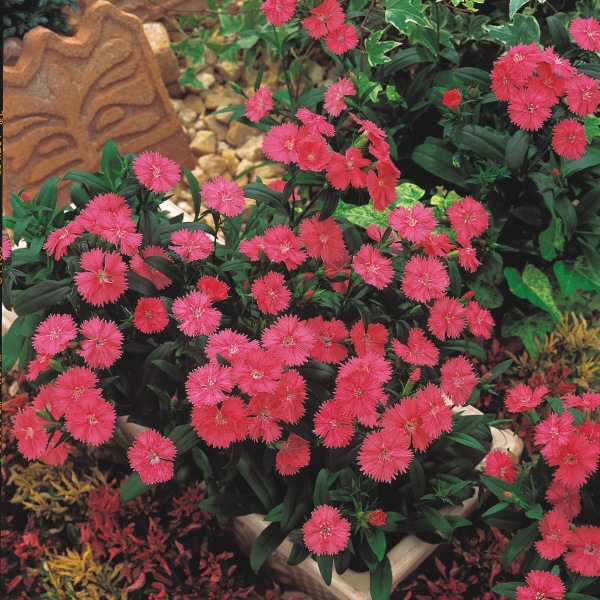 Dianthus annual chinensis Telstar Salmon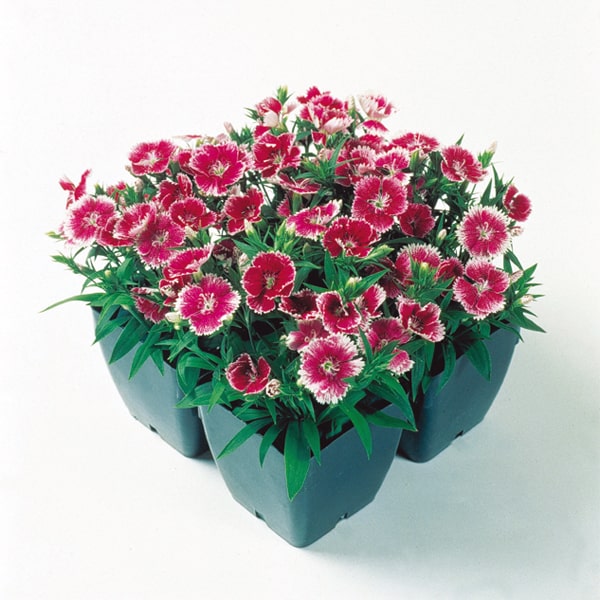 Dianthus annual chinensis Telstar Picotee Purple