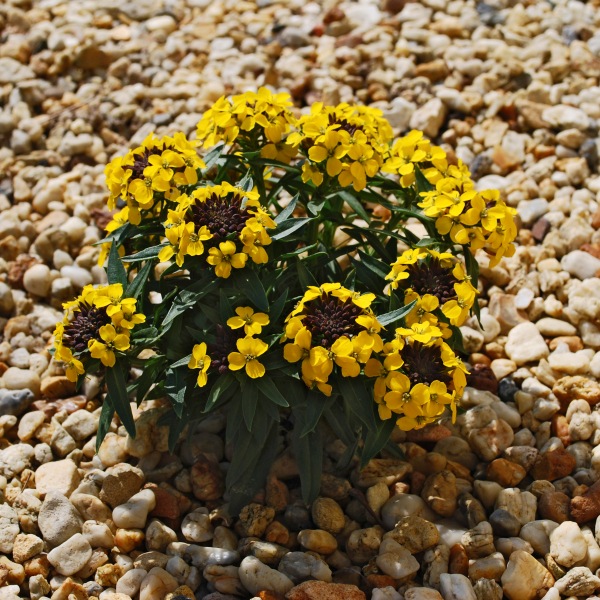 Erysimum Wallflower
Erysimum
Wallflower
Brassicaceae
Biennial for pots and borders, excellent cut flower subject. 'Allionii': most frequently used cut flower variety for beds. 'Suffruticosum': yellow, highly scented pot and bedding plant. Grow on in cool and dry conditions. Suited for spring sales. Can be grown with Viola and Primula. Final distance: 45 pl/m².
suffruticosum
Goldcup
'Goldcup' is the first autumn flowering Erysimum. The plants are compact and well branched. Very floriferous.
D569 Erysimum suffruticosum Goldcup
Abundance of golden yellow flowers. Do not inhibit.
Fertilization

high

Diseases

aphids

,

thrips

,

white fly

Soil

bedding plant compost

,

airy

Temperatures

Potting T° : 0.0 °C - 5.0 °C