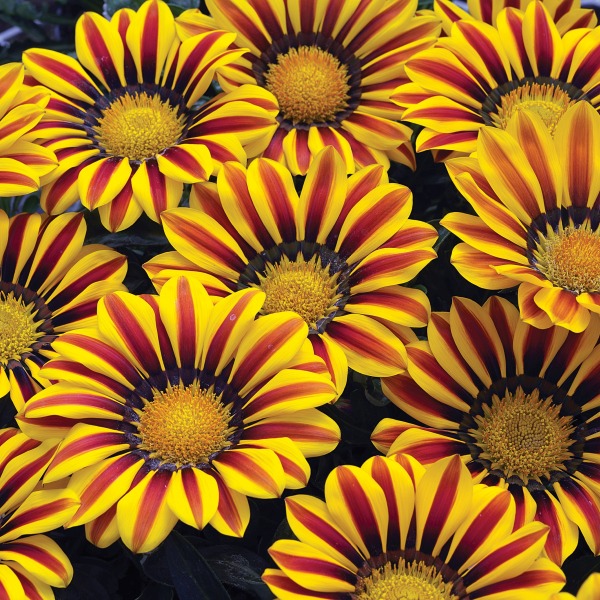 Gazania Treasure flower
Gazania
Treasure flower
Asteraceae
Ideal product for sunny beds and containers. Spring sowing to flowering takes 3.5-4 months. August sowings are possible for larger plants and early spring flowers when overwintering in frostproof conditions. Cover seeds slightly. Withstands some frost, overwintering is possible in gentle winters.
rigens
Big Kiss
Extra large, 10 cm flowers are held high above full compact plants. The large flowers with eye-catching stripes make an excellent show in both gardens and containers.
GA80 Gazania rigens Big Kiss Yellow Flame
Mahogany-red stripes on bright yellow background.
Fertilization

intermediate

Diseases

aphids

,

Fusarium

,

miners

,

thrips

Soil

bedding plant compost

,

airy

Temperatures

Potting T° : 10.0 °C - 16.0 °C
Related products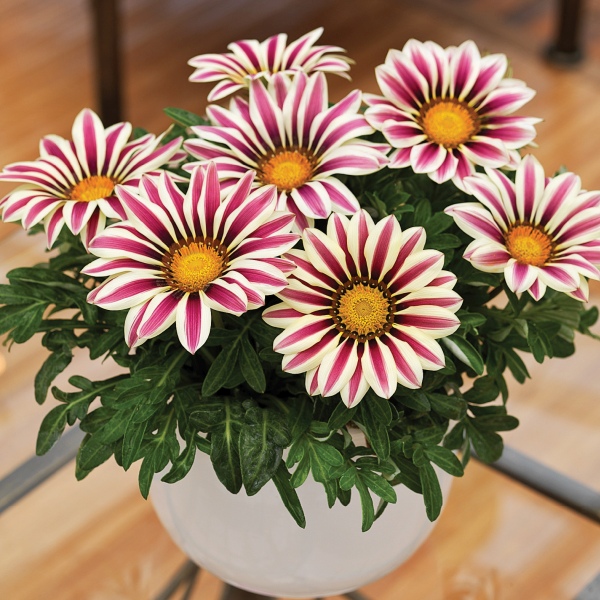 Gazania rigens Big Kiss White Flame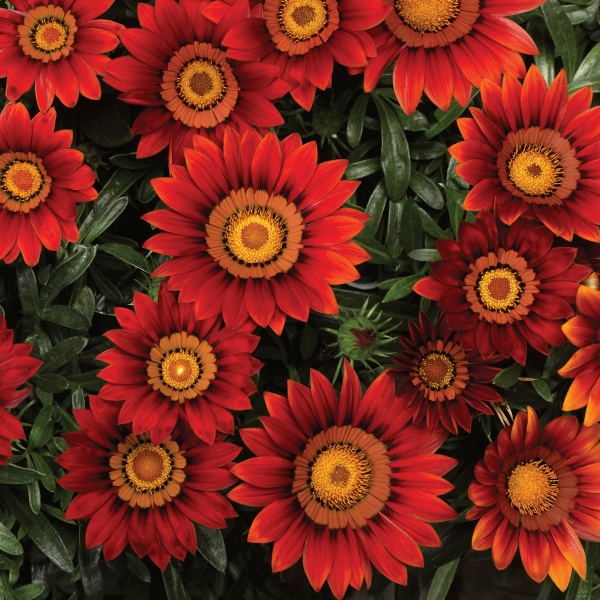 Gazania rigens Big Kiss Red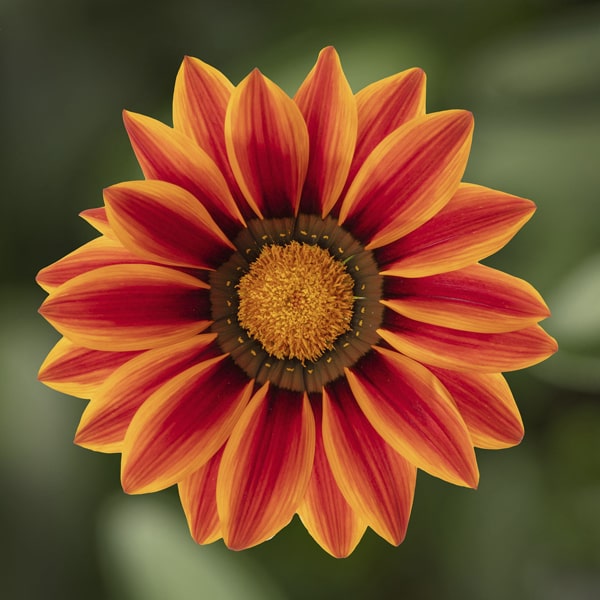 Gazania rigens Big Kiss Orange Flame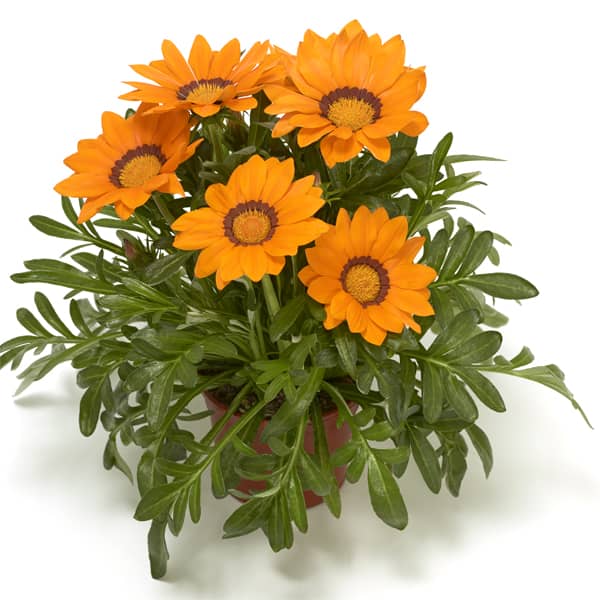 Gazania rigens Big Kiss Orange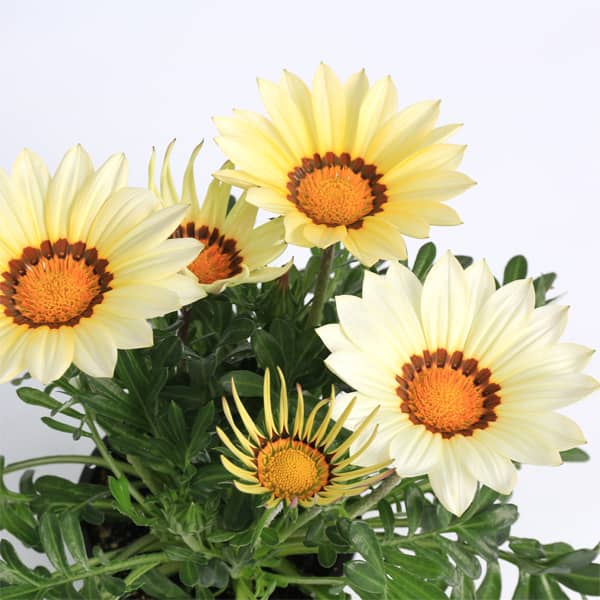 Gazania rigens Big Kiss White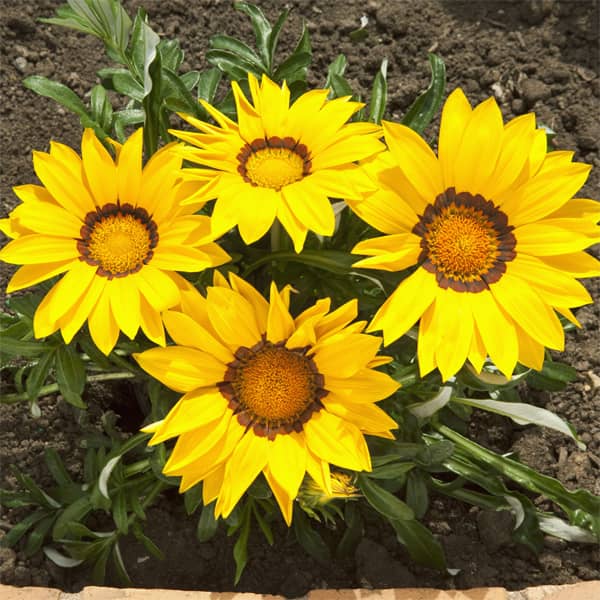 Gazania rigens Big Kiss Yellow