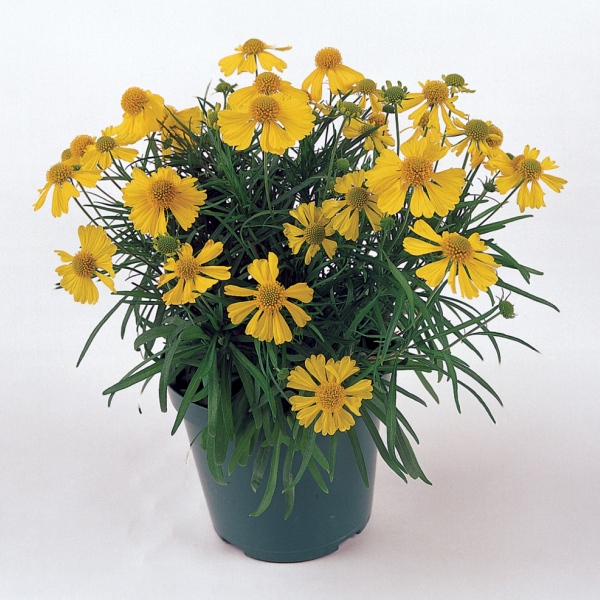 Helenium Dakota Gold
Helenium
Sneezewort
Asteraceae
Perennial for borders. Light germinator, do not cover seeds. Early sowings give flowers in the first year. Colourful mixture of red, yellow and golden yellow shades. Sowing to flowering 4 months.
amarum
' Dakota Gold '
Easy care Helenium that performs from hot and dry to cool and rainy.
D862 Helenium amarum Dakota Gold
Bowl-shaped Helenium with a lot of yellow flowers, resistant to heat, drought, humid and cold weather.
Soil

airy

Fertilization

intermediate

Diseases

leaf spot disease

,

mites

,

powdery mildew

,

rust

,

spider mites