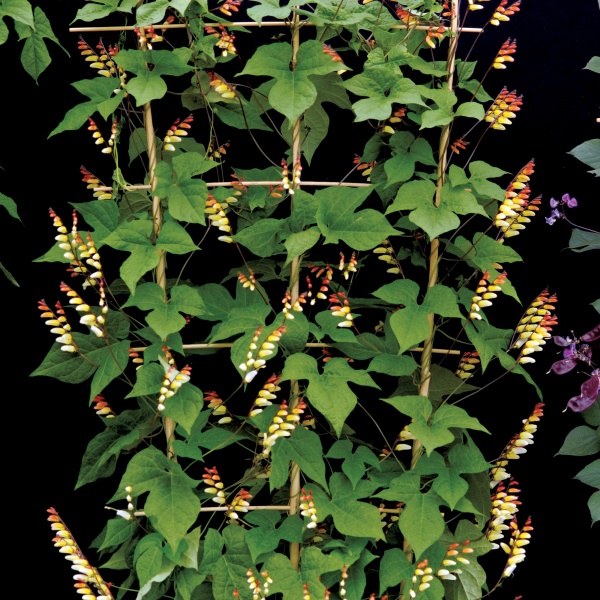 Mina Ipomoea lobata
Mina
Ipomoea lobata
Convolvulaceae
Interesting, colourful garden and pot climber. Short day treatment is required to promote early flowering (for flower initiation, days should be shorter than 13 hours). Short days: flowering 10-12 weeks after sowing; long days: 14-16 weeks. Sowing: 20-25 °C. Can be sown directly in pots with 5-8 seeds per 15 cm pot. Soak seeds for 12 hours in lukewarm water to increase germinaton.
lobata
Jungle Queen
M003 Mina lobata Jungle Queen
Improved Mina lobata. Flowers have more intense colours.
Fertilization

intermediate

Diseases

aphids

,

caterpillars

,

spider mites

,

white fly

Soil

bedding plant compost

Temperatures

Potting T° : 15.0 °C - 18.0 °C