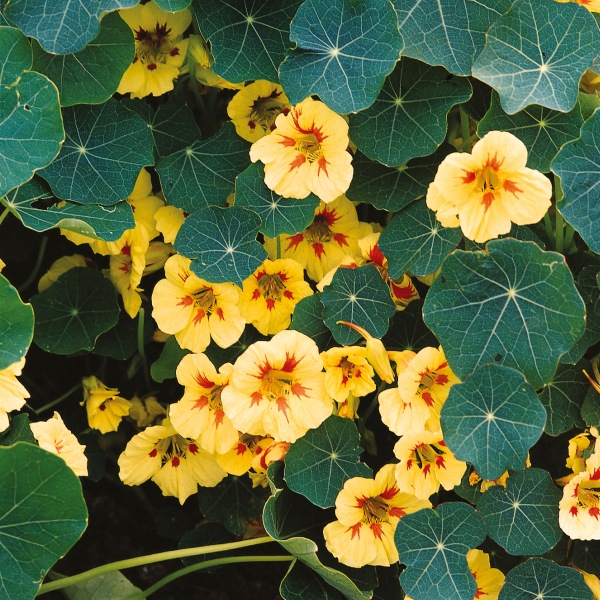 Tropaeolum Peach Melba
Tropaeolum
Nastursium
Tropaeolaceae
Flowering ground cover plant. Prefers a sunny position. Sowing to flowering takes 6 weeks. Sow with 3-4 seeds per pot. Shady position and excess nutrition cause flowering under the foliage. Moderate Nutrition (low N) is necessary.
majus
' Peach Melba '
T017 Tropaeolum majus Peach Melba
Creamy-yellow blossoms with orange blotches.
Soil

airy

Fertilization

low