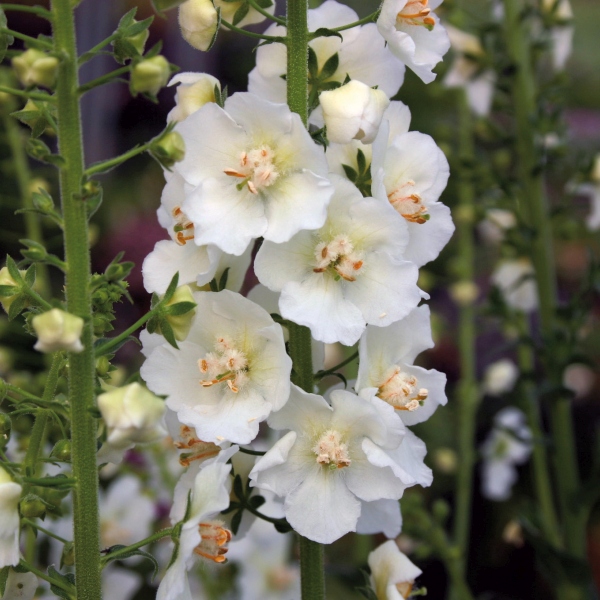 Verbascum Snow Maiden
Verbascum
Mullein
Scrophulariaceae
Spectacular biennial and perennial. A third year is possible in the garden, when plants are pruned after flowering. Extremely beautiful plant for sunny borders and summer pot plant. The heights mentioned are achieved when planted out in the garden. Potted plants and plants treated with growth regulators have more compact habits. Early sowings of some varieties will flower from the first year onwards.
hybrida
' Snow Maiden '
G569 Verbascum hybrida Snow Maiden
white. Flowers up to 4 cm are freely produced on strong stems. Excellent border variety.
Soil

airy

Fertilization

intermediate

Diseases

leaf spot disease

,

powdery mildew