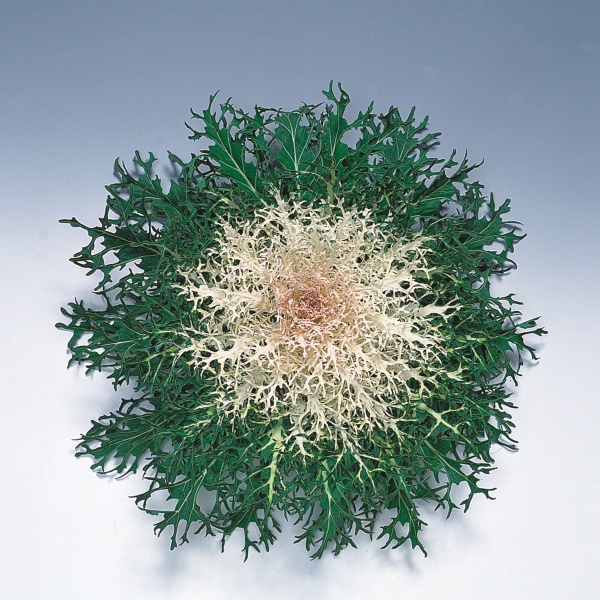 Brassica Brassica
Brassica
Brassica
Brassicaceae
Popular autumn sales item. Ideally suited for pot production or for cut flower use. Sowings should not be too early: the plants require low temperatures. The flower size of cut flower varieties is dependent on planting density.
oleracea
F1

Peacock
B041 Brassica oleracea Peacock White
Frilly white inner leaves, dark outer leaves.
Fertilization

high

Diseases

aphids

,

caterpillars

,

downy mildew

,

powdery mildew

,

slugs

Soil

loam

Temperatures

Potting T° : 10.0 °C - 12.0 °C
Related products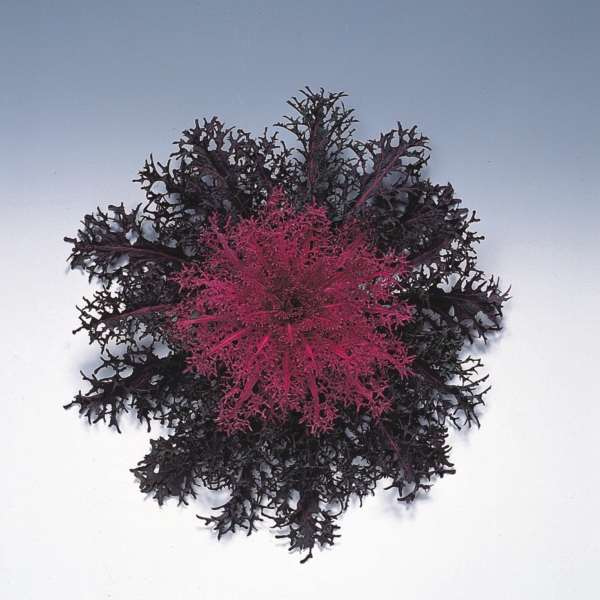 Brassica oleracea Peacock Red