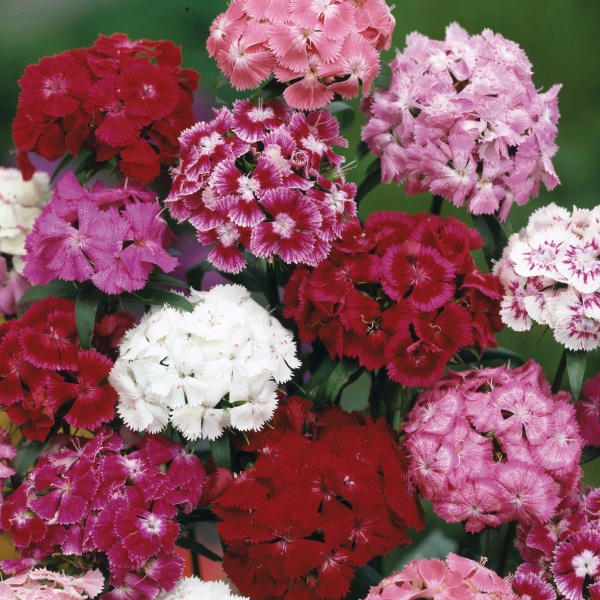 Dianthus annual Lentebode Mix
Dianthus annual
Carnation
Caryophyllaceae
Dianthus caryophyllus 'Lillipot' as pot variety for summer culture. Grow in 10 cm or in 12 cm pot (3 plants per pot). Feed regularly with 1 to 2 gr/l. Dianthus chinensis as annual for beds, also for summer culture. Grow on in bright and cool conditions; harden off before sale.
barbatus
D481 Dianthus annual barbatus Lentebode Mix
Early single flowers.
Soil

clay

Fertilization

high

Diseases

aphids

,

Fusarium

,

leaf spot disease

,

rust
Related products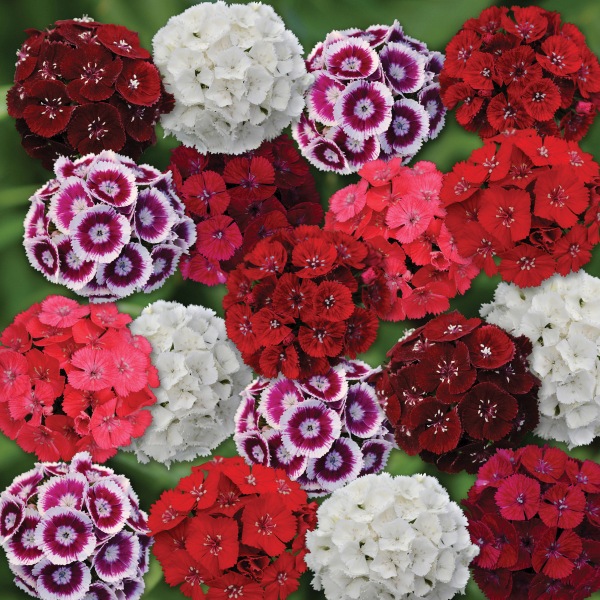 Dianthus annual barbatus Gigas Mix