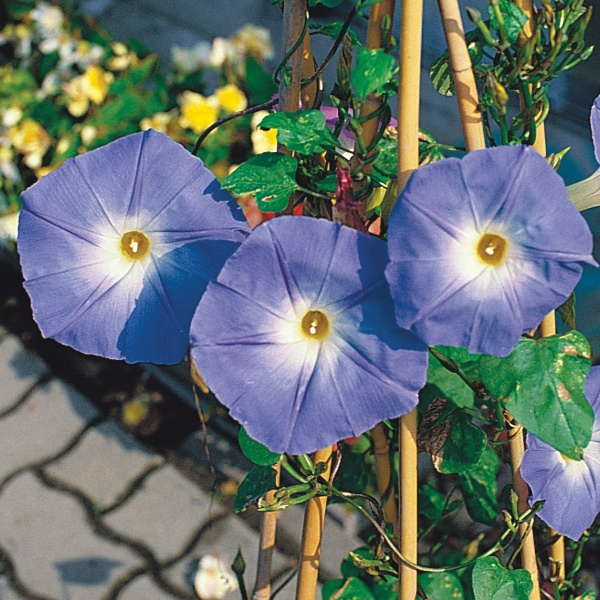 Ipomoea Sky Blue
Ipomoea
Morning Glory
Convolvulaceae
Lovely climber, can climb up to 2-3 metres. Sowing to flowering takes 3 months. Can be sown directly in pots with 3-5 seeds per pot. Transplant in 11-13 cm pots with 3 plants per pot. Plants need staking.
tricolor
E201 Ipomoea tricolor Sky Blue
Sky-blue, early, excellent climber. The loveliest Ipomoea tricolor!
Soil

bedding plant compost

Fertilization

high

Diseases

aphids

,

spider mites

,

thrips

,

white fly