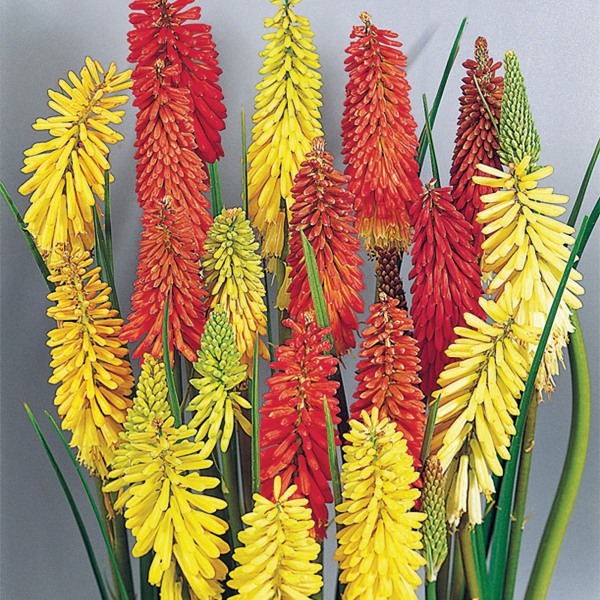 Kniphofia Flamenco Mix
Kniphofia
Tritoma
Asphodelaceae
Perennial for cut flower production. Light germinator, do not cover seeds. Flowers one year after sowing. Transplant in 3 cm plugs, 4-6 weeks after sowing. Young plants need covering in winter months.
uvaria
' Flamenco '
E219 Kniphofia uvaria Flamenco Mix
Mixture of intense colours, ranging from yellow over orange to red. January sowings flower from July-August onwards.
Fertilization

high

Diseases

caterpillars