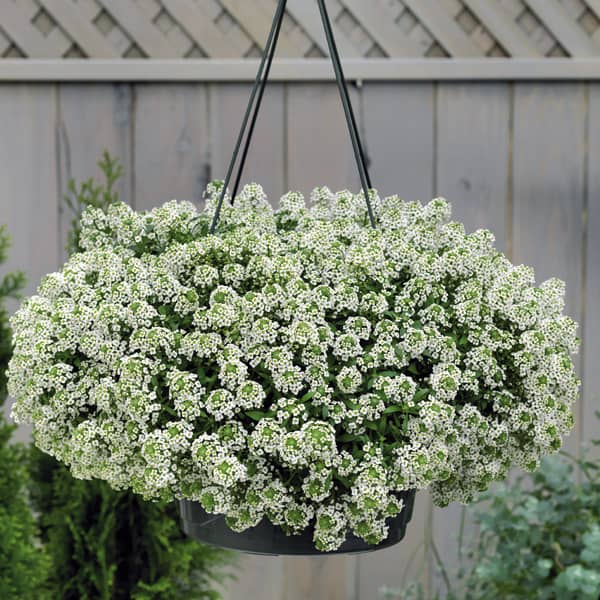 Lobularia Sweet Alyssum
Lobularia
Sweet Alyssum
Brassicaceae
Annual creeper for borders, window boxes and hanging baskets. Flowers from May till first frost, very popular plant. Sow directly in plugs with 8-10 seeds per plug. It is important to lower temperature and humidity right after germination. Grow on relatively dry to obtain a compact habit and early flowers.
maritima
Snow Crystals
A082 Lobularia maritima Snow Crystals
The best white Lobularia. Pure white, extra large flowers, good garden performance.
Fertilization

high

Soil

bedding plant compost

,

airy

Temperatures

Potting T° : 12.0 °C - 15.0 °C