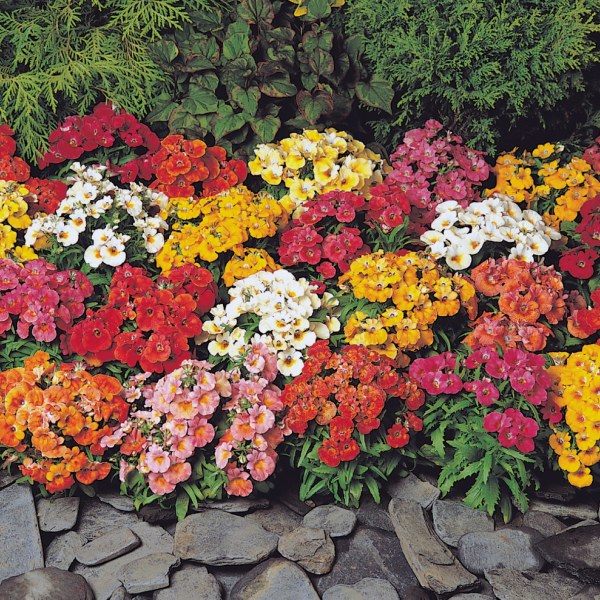 Nemesia Cape Snapdragon
Nemesia
Cape Snapdragon
Scrophulariaceae
Low, erratic emergence will occur if the temperature exceeds 18 °C. Suited for plug production: sow with 2-4 seeds per plug. Grow on dry. Cutting in June-July after first flowering promotes a second flowering 4 - 6 weeks later.
strumosa
Sundrops
Early and extremely compact Nemesia. The mixture contains several bright, attractive flower shades, including yellow, rose and red.
F206 Nemesia strumosa Sundrops Mix
Rich colour mixture.
Fertilization

intermediate

Diseases

aphids

,

caterpillars

,

miners

,

Pythium

,

slugs

,

thrips

,

viruses

Soil

bedding plant compost

,

airy

Temperatures

Potting T° : 8.0 °C