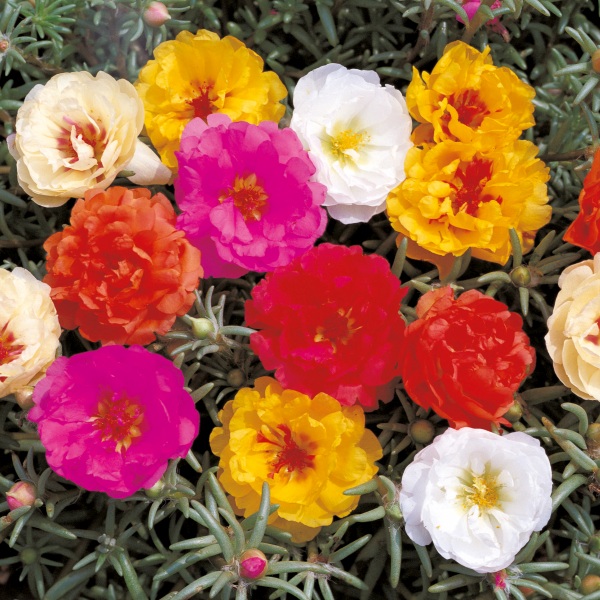 Portulaca Sun Plant
Portulaca
Sun Plant
Portulacaceae
Annual for borders, mixed containers and rockeries. Sow directly into pots or sets. Grow dry and warm; plants need light.
grandiflora
F1

Morning Sun
P447 Portulaca grandiflora Morning Sun Mix
Combines two important features, excellent plant habit and early flowering. The large 5 cm fully double flowers stay open from early in the morning until sunset.
Fertilization

low

Diseases

thrips

,

wilt diseases

Soil

bedding plant compost

,

airy

Temperatures

Potting T° : 12.0 °C - 15.0 °C