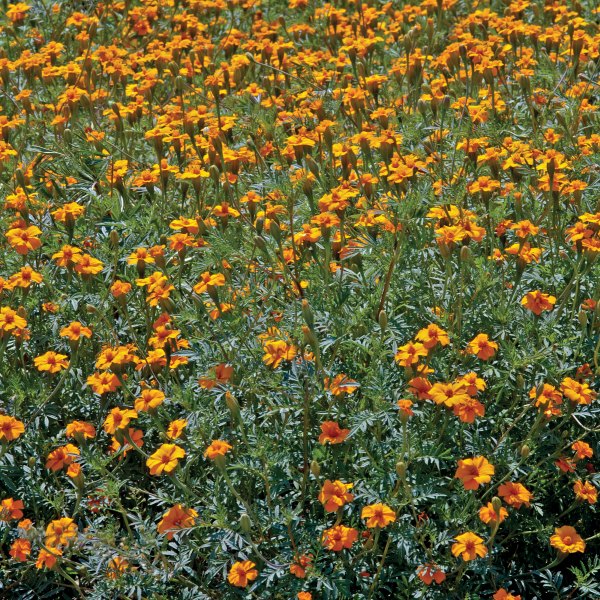 Tagetes African Marigold
Tagetes
African Marigold
Asteraceae
Annual bedding plant with very long flowering period and several uses. Growth is possible in pots and sets.
patula
Single Gold
By growing Tagetes erecta nematodes are easily controlled. To properly use this enviromentally friendly weed control, sow end of May till mid-June. Seeds need to be sown 1 - 2 cm deep (7.5 kg/ha). Late sowings require 10 kg/ha. Good nutrition and watering provide ideal conditions, so plant habit is dense. The longer the plants stand, the better the effect. But the longer the plants grow, the harder it gets to work in the woody stems.
G352 Tagetes patula Single Gold
Single flower, special 'nematicidal' selection to prevent juveniles.
Fertilization

intermediate

Soil

bedding plant compost

,

airy

Temperatures

Potting T° : 10.0 °C - 16.0 °C